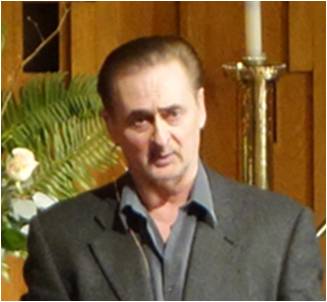 "The Four Functions of the Ego"
Michael's approach is from a full-life experience and he can relate to a wide range of people. He has a way of communicating to those at the top of their game and those ready to quit. Life is educational, each morning presents an opportunity to begin anew. He has taught at the graduate and undergraduate levels and has a proven ability to inform and inspire students ranging from the informal beginner to the serious scholar. Students and audience members frequently comment on his depth of scholarship, personal approach, and sense of humor.
Michael has studied and taught the classical religious texts from many religious traditions and is a very effective teacher of spiritual concepts. He has studied Jungian Depth Psychology and universal mythologies as well. For more information, visit michaelbogar.com.
Guest Musician: John Hoover
John is a middle school Science teacher who loves his job working with 8th grade students and who makes his home in Tacoma, Washington with James Maltos. He is also a founding member of the musical group The Mighty Quinns, best-known for their tribute concerts honoring the songs, music, and spirit of John Denver. For more information, visit www.johnhoovermusic.com